Our work
We create campaigns that capture the imagination
At the heart of our work lies a combination of mainstream agency experience, consumer health and wellness experience and deep scientific knowledge, coupled with core co-creation principles.
Our understanding of people allows us to discover real insights into target audiences and, when combined with our scientific and medical expertise, builds the foundation for brands to succeed.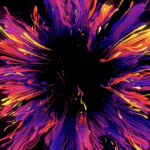 Treatment Resistant Schizophrenia (TRS)
Thankfully, the awareness and desire to treat mental health issues in our society is growing every day, although one of the most difficult mental health conditions to diagnose is Treatment Resistant Schizophrenia (TRS).
Our campaign focused on educating and informing mental health professionals about how they could best identify TRS patients and provide a treatment option which could help those people.
Delivered through striking black and white photographic imagery, we developed an integrated campaign that sought to portray the opportunity for TRS patients to come out of themselves and re-engage with the world around them.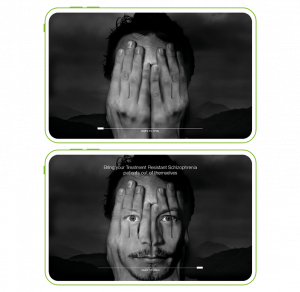 ThinkPEI.com
We developed an integrated communications campaign to inform and educate healthcare professionals (HCPs) on the diagnosis, treatment and management of Pancreatic Exocrine Insufficiency across a range of disease areas.
At the heart of our campaign was an understanding that at the molecular level of many diseases, incredible imagery can be discovered, and it was this visualisation that drove the creative campaign.
Covering both online and offline assets, and with a dynamic website at its core, we engaged HCPs through a variety of dramatic disease area images, executed through a photographic illustrative technique which compelled them to visit and register with the website.
Once HCPs had registered, they were able to receive newsletters tailored to their specific therapy area, view webinars and answer quizzes to test their learning from the website.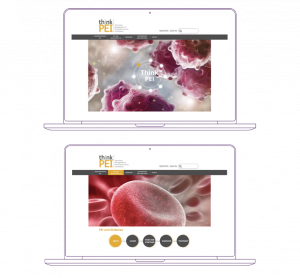 DRAPOLENE CREAM – "THE CUTEST BABY"
We were tasked with developing new packaging for Drapolene that would engage our audience of first-time mothers and communicate brand values of warmth, kindness, comfort and a caring nature.
The inspiration to develop a soft line drawn image of the baby came from the insight that all mothers see their babies as different to everyone else's – so we had to be non-specific but still engaging, in terms of baby identification – and hence the line drawing was agreed.
The baby's facial expression is one of happiness, while the rosy cheeks suggest an element of teething perhaps, while the little tuft of hair on top of the head shows an element of playfulness as well. Positioning of the baby was critical, and it was felt the baby sitting sideways, with its head turned directly to face the user, was the best way for engagement.
At the 2021 OTC Awards Drapolene was "Highly Commended" in the "Best OTC Packaging Design" category and won the "OTC Brand Revitalisation of the Year" category.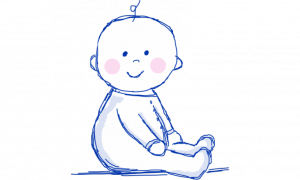 MyWay Treatment Navigator
Primary Care clinicians in the UK are cautious about prescribing Hormone Replacement Therapy (HRT) to their patients, because of the need to understand each woman's very specific, individual circumstances, meaning that many are referred to Secondary Care specialists, leading to delays in their treatment.
We developed a digital resource called the MyWay Treatment Navigator to help Primary Care clinicians understand how they could best help their menopausal patients. Working through a range of questions, and dependent up on the answers to those questions, the Treatment Navigator helps to guide healthcare professionals to an appropriate HRT treatment for that patient, all based on their specific and individual circumstances.
This website is owned and managed by Viatris UK Healthcare. The website is intended for UK healthcare professionals only and contains promotional content. The Viatris HRT Treatment Navigator is intended to aid and not to replace clinical decision judgement.