8th July 2022
Breakthrough in rectal cancer treatment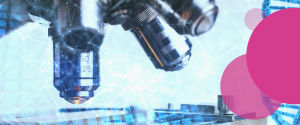 Colorectal cancer
Colorectal cancer (cancer of the colon or rectum, or bowel cancer) is the fourth most common form of cancer in the UK. Over 40,000 new cases are diagnosed in the UK each year and over 16,000 bowel cancer-associated deaths – the second most common cause of cancer death in the UK.1 The main treatments in the UK for rectal cancer include surgery to remove the affected tissue, chemotherapy, and/or radiotherapy.2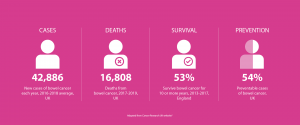 Immune checkpoint inhibitors in cancer
Recently, immune checkpoint inhibitors have emerged as the frontline treatment in cancer. Usually in the form of monoclonal antibodies, these molecules block immunoinhibitory interactions from activated T-cells to antigen-presenting cells or tumour cells. In the tumour microenvironment, programmed death protein-1 (PD-1) and its ligand PD-L1 perform a vital role in tumour progression and survival by escaping tumour neutralising immune surveillance.3 There have been many studies which indicate that blocking PD-1 and PD-L1 using antibodies has an effect on advanced malignancies.4 In addition, there is evidence that PD-1 inhibition can enhance T-cell function and also shrink solid tumours, suppress advanced tumours and metastasis, improving patient survival.5-7 
Use of dostarlimab in rectal cancer
Dostarlimab is an anti-PD-1 monoclonal antibody therapy currently licensed as second-line treatment in the UK for recurrent or advanced endometrial cancer.8
A recent study by Cercek et al,9 was conducted to investigate the use of dostarlimab in patients with locally advanced rectal cancer. A prospective phase II study was carried out, during which 12 patients with mismatch repair-deficient stage II or III rectal adenocarcinoma were administered dostarlimab every 3 weeks for 6 months. Remarkably, following treatment and at least 6-months of follow-up, all 12 patients showed a complete clinical response (100%; 95% confidence interval: 74-100), with no evidence of tumour on MRI and PET scans, endoscopic evaluation, digital rectal examination, or biopsy. At the time of publication, no patient had received chemoradiotherapy or undergone surgery, and no adverse events of grade III or higher were reported.
Although a patient in remission does not mean cured, and further follow-up and larger patient numbers should be evaluated, this study could be the first of its kind where all patients elicited a complete response to the study drug.
References:

1. Cancer Research UK. Bowel cancer statistics. Available at https://www.cancerresearchuk.org/health-professional/cancer-statistics/statistics-by-cancer-type/bowel-cancer#heading-Zero. Accessed June 2022.
2. NHS UK. Available at https://www.nhs.uk/conditions/bowel-cancer/. Accessed June 2022.
3. Alsaab HO, et al. PD-1 and PD-L1 Checkpoint Signaling Inhibition for Cancer Immunotherapy: Mechanism, Combinations, and Clinical Outcome. Front Pharmacol. 2017;8:561. doi: 10.3389/fphar.2017.00561.
4. Agata Y, et al. Expression of the PD-1 antigen on the surface of stimulated mouse, T and Blymphocytes. Int. Immunol. 1996;8,765–772.
5. Lussier DM, et al. Enhanced T-cell immunity to osteosarcoma through antibody blockade of PD-1/PD-L1 interactions. J Immunother. 2015;38(3):96-106. doi: 10.1097/CJI.0000000000000065.
6. Topalian SL, et al. Survival, durable tumor remission, and long-term safety in patients with advanced melanoma receiving nivolumab. J Clin Oncol. 2014;32(10):1020-30. doi: 10.1200/JCO.2013.53.0105.
7. Naidoo J, et al. Toxicities of the anti-PD-1 and anti-PD-L1 immune checkpoint antibodies. Ann Oncol. 2015;26(12):2375-91. doi: 10.1093/annonc/mdv383.
8. Jemperli Summary of Product Characteristics.
9. Cercek A, et al. PD-1 Blockade in Mismatch Repair-Deficient, Locally Advanced Rectal Cancer. N Engl J Med. 2022;386(25):2363-2376. doi: 10.1056/NEJMoa2201445.