20th May 2022
Mental Health Awareness Week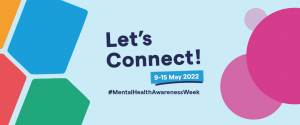 Although the world makes a concerted effort to spread awareness about mental health during a dedicated week from the 9th to the 15th of May, here at vivacity we think the conversation should keep going all year long.
This year's conversations focused around 'loneliness', with diverse organisations encouraging people to take the opportunity to build meaningful connections with friends, family, colleagues and their communities.
Research shows that one in four adults feel lonely some or all of the time1
Feeling lonely can have a negative impact on our mental health, especially if these feelings are prolonged, often leading to an increased risk of certain mental health problems including depression, low self-esteem, anxiety and stress.2 The global pandemic has surely amplified this sense of loneliness and isolation, forcing us to confront loneliness in a new way. What once used to be normal, can now feel overwhelming, and what once used to be unusual is now the norm-like flexible working and working from home.
1 in 5 of us feel lonely at work, with 46% of people not feeling confident letting a colleague know they felt lonely or isolated at work3
With more and more employers embracing flexible working, at vivacity we believe it's more important than ever to ensure that these new ways of working don't lead to lack of engagement and connection between colleagues, ultimately affecting our mental health. As part of our efforts to ensure the team continues to build meaningful connections with each other beyond the day-to-day virtual interactions that happen via Teams, our group recently met in London for a fun day out.
Our brains were stimulated by an escape room challenge, where only teamwork could help us 'get out safely' on time. These types of days help us nurture that sense of community and belonging and remind us how important it is to connect with others and pay attention to our mental health.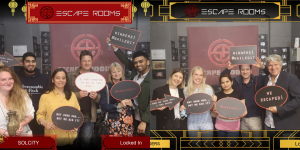 Dealing with loneliness can be difficult, but remember that there are things we can do to cope and prevent some of the negative feelings and mental health problems that could come with it.
To find out more about mental health and loneliness and the support resources available, click here.  
References
1. Mental Health Awareness Week. Available at https://www.mentalhealth.org.uk/campaigns/mental-health-awareness-week Accessed May 2022.
2. Tips for everyday living. Available at https://www.mind.org.uk/information-support/tips-for-everyday-living/loneliness/about-loneliness/. Accessed May 2022.
3. Loneliness and mental health at work. Available at https://mentalhealth-uk.org/help-and-information/loneliness-and-mental-health-at-work/ Accessed May 2022.